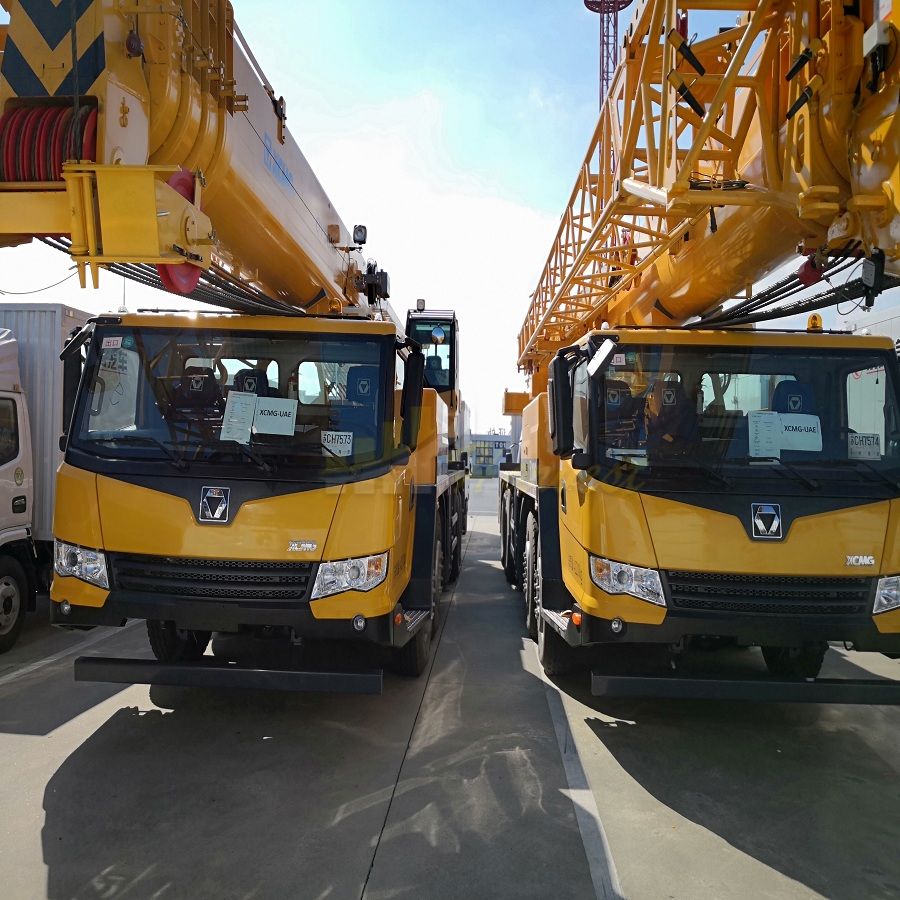 Are you looking for durable and effective truck mounted cranes in UAE? The search is over! United Al Saqer Heavy Equipment (UASHE) is your preferred location for a variety of top-quality truck-mounted cranes. We are committed to providing the best quality; we offer the highest quality solutions to satisfy the demands of lifting and handling.
Top Supplier of Truck-Mounted Cranes throughout the UAE
A leading provider of truck mounted cranes within the UAE; UASHE understands the necessity of dependable and flexible lifting equipment to serve a range of sectors. If you're in the construction industry or logistics, or other industry that needs massive lifting the truck-mounted cranes we offer are made to offer incredible performance and efficacy.
High-Quality truck-mounted Cranes in the UAE
Here at UASHE, We take great pride in providing high-end truck-mounted cranes from reliable producers. The range we offer includes a wide variety of sizes and designs that will meet your needs and requirements, making sure you get the right crane for the job you are working on.
Why should you choose UASHE to meet the needs of your truck-mounted crane?
Large Selection:

 Our diverse range of truck-mounted cranes can be used for diverse industries and needs and provides you with the perfect lifting solution to meet your specific needs.

Quality Security:

 All our truck-mounted cranes are tested thoroughly and conform to international standards for safety, which ensures safety and reliability.

Expert Advice:

 Our experienced team will help you select the appropriate truck-mounted crane that will meet your lifting needs as well as your specific project requirements.

Customer Satisfaction:

 We at UASHE are focused on the satisfaction of our customers, and our focus on customer service means that you can count on us for top services and customer support.
Call UASHE Today
Do you want to improve your lifting capability with high-end truck-mounted cranes? Contact UASHE now and look at the wide selection of lifting tools. Being a reliable provider of truck-mounted cranes throughout the UAE We are dedicated to giving you the most effective solutions for all your material handling requirements. Discover the UASHE experience – the difference that opens your door to trustworthy and reliable truck-mounted cranes throughout the UAE.