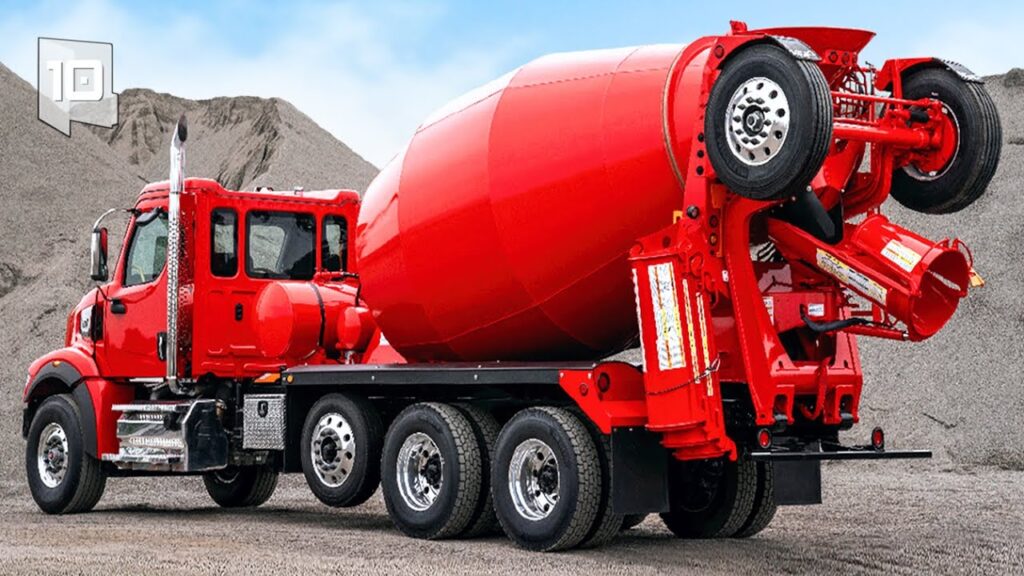 Are you looking for top-quality concrete mixer truck in UAE? You're in luck! United Al Saqer Heavy Equipment (UASHE) provides an array of premium concrete mixers that are created to improve the concrete mixing process and improve efficiency at construction sites.
Concrete Mixer Trucks Effective Concrete Mixing Solutions
UASHE is a leading supplier of concrete mixers. UASHE we are aware of the significance of dependable and effective concrete mixers to be used in construction projects of every size. The concrete mixers we supply are carefully designed to ensure consistency and uniform mixing providing top-quality concrete for your construction requirements of yours.
Large Variety of Concrete Mixer Trucks available in the UAE
The wide variety of our concrete mixer truck can meet different capacities and requirements for projects and provides you with the ideal match for the specific needs of your construction. You may require a smaller mixer to work in urban areas or a big-capacity mixer suitable for massive projects, UASHE has got you secured.
Why should you choose UASHE to meet the Concrete Mixer Truck You Need?
Quality Guarantee:

 All our concrete mixers come from trusted manufacturers. They guarantee top-quality construction and reliability. 

Effective Mixing Technology:

 Our mixers have the most advanced mixing technology that ensures a complete and uniform mixing of concrete materials, which results in premium concrete products.

Reliability and durability:

 UASHE prioritizes durability and dependability in the equipment we use. Our concrete mixer trucks have been constructed to endure the harsh conditions of construction sites. They are designed to provide durability for a long time.

Professional Guidance:

 Our experienced team can aid you in locating the ideal concrete mixer truck that is compatible with your needs and budget. This will help you invest in the right equipment to grow your business.
Get the most efficient concrete mixing experience Contact UASHE Today?
Are you ready to increase the efficiency of your concrete mixers by using top-quality concrete mixers? Get in touch with UASHE today for more information about the wide collection of concrete mixers within the UAE. Being a trusted provider of equipment for the construction